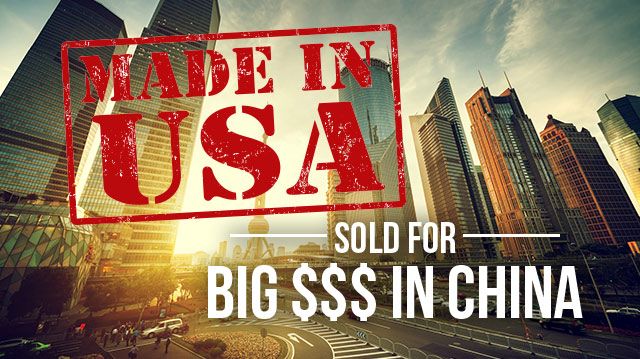 "Bigger is better" may be the new motto for car enthusiasts in China when the American-built Ford F-150 Raptor debuts in the country next year.
According to Ford, the Raptor will be modified from the American version to appeal to Chinese drivers who want to grab attention on the street. The trucks, made in Dearborn, Mich. near Detroit, will Chinese drivers a pretty penny — or yuan — thanks to super high taxes and fees imposed on imported vehicles. The truck's base prices is expected to be set at $50,000, but this truck isn't for your everyday driver.
The all-wheel-drive, 10-speed automatic Raptor was inspired by desert racing trucks. It will have several different driving modes for the driver to choose from — high speed off-road, low speed off-road, high performance street driving, "normal" mode for everyday use and potentially more.
But the news begs the question: Is China, where the pollution is so heavy that there's a continual haze hanging over its citizens, the best place for such an extravagant vehicle? Ultimately, it's up to the Chinese government to decide which vehicles are allowed on the road, and maybe that's why there are such high fees and taxes on imported cars and trucks. Regardless, the situation does beg consideration.
According to the BBC, Beijing's average air quality index from 2008 to 2015 was rated as "unhealthy" more often than not. A staggering 49 percent of daily averages were considered unhealthy. Eighteen percent were considered "moderate," while 14 percent were rated as "very unhealthy;" 13 percent were considered "unhealthy for sensitive groups," presumably the very young, very old and immunocompromised. Four percent of the days in 2008 through 2015 were rated as "hazardous," while only two percent of daily air quality averages were considered good during those years.
In December, Beijing declared its first ever pollution "red alert," closing outdoor construction and schools. The government also imposed limits on driving and some factories were ordered to temporarily halt operations. Is this the best place to release a large-scale beast of a truck such as the Raptor? Probably not, but again, the Chinese government gets to decide these things. Nevertheless, it looks like China is doing its part on climate issues, according to its Paris climate pledges.
As for Ford, the company is hopeful that the exported Raptors will mean big money when discerning consumers get the opportunity to purchase the trucks. John Lawler, chairman and CEO of Ford Motor China, said, "By introducing it to the world's largest auto market, we hope to inspire a new generation of off-road enthusiasts, and demonstrate how we are always bringing our customers new innovations." The American version of the truck will be available here in the Fall of 2016.
—Megan Winkler
Megan Winkler is an author, historian, Neurosculpting® meditation coach, certified nutritional consultant and DIY diva. When she's not writing or teaching a class, Megan can be found in the water, on a yoga mat, learning a new instrument or singing karaoke. Her passion for a healthy mind-body-spirit relationship motivates her to explore all the natural world has to offer.
Sources:
http://money.cnn.com/2016/04/22/news/companies/ford-f150-raptor-china
http://www.bbc.com/news/world-asia-china-35026363
http://www.npr.org/sections/thetwo-way/2016/04/21/474690936/can-the-u-s-and-china-keep-their-climate-pledges