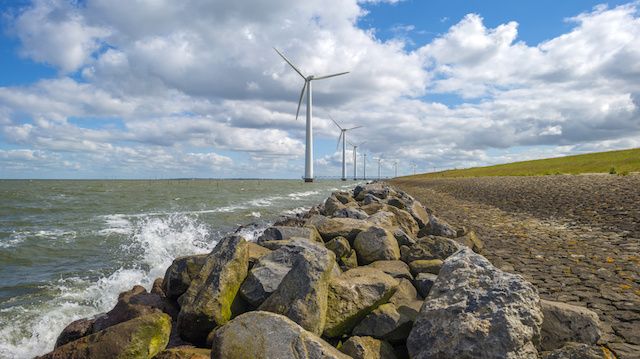 Statoil, a Norwegian energy company, is leading the way to a more sustainable world through its wind energy project, Hywind. The pilot wind park just received the green light to deploy floating turbines approximately 15 to 20 miles off the coast of Peterhead in Aberdeenshire, Scotland, and the implications are massive.
The project, which includes five six-megawatt turbines that will float in deep water, promises to offer an alternative to other wind farms that are fixed to the seafloor in shallower water. By deploying turbines further out to sea, Hywind will make use of higher winds to produce energy faster and in a more cost-efficient manner.
"Scotland has a huge offshore wind resource, but to maximize this opportunity we need to move into deeper water," said Scotland's Finance, Employment and Sustainable Growth Minister John Swinney, as quoted in The Scotsman. "The lease agreement awarded to Statoil's Hywind project offers the first step towards harnessing this resource."
As the European Wind Energy Association (EWEA) states, wind turbines in the North Sea — the sea to the northeast of Scotland — have the potential to power Europe four times over. "Offshore wind in Europe could be providing 145 million households with renewable electricity and employing 318,000 people by 2030," says the EWEA website.
So what makes offshore wind power different than other forms of wind energy? Offshore winds are stronger and more sustained than those that blow across the land. According to the U.S. Bureau of Ocean Energy Management (BOEM), even a small increase in the amount of wind means a huge jump in electricity produced. "For instance, a turbine at a site with an average wind speed of 16 mph would produce 50 percent more electricity than at a site with the same turbine and average wind speeds of 14 mph," states BOEM. So, the increased wind offshore means exponential increases in terms of energy production.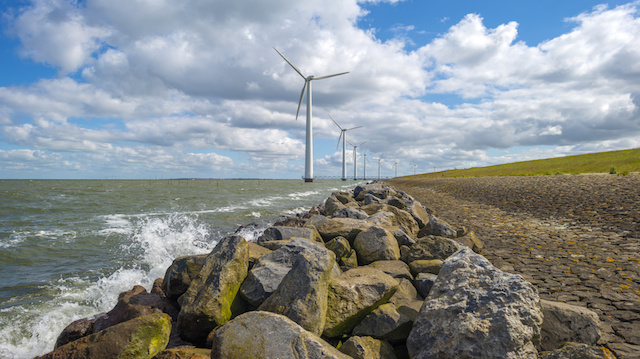 Since the first offshore wind project was installed in Denmark in 1991, organizations in Europe and the U.S. have attempted new ways to harness the power of the wind to create sustainable and clean energy. Most wind farms are currently located in the shallow waters of Europe, but there are plans for the first American offshore wind farm to be located off the coast of Cape Cod in the coming years.
To put the energy output into perspective, the 30-megawatt Hywind pilot project alone will be able to power 20,000 homes in Europe. That's only five turbines at work, so it's safe to say sustainable energy advocates around the world are excited about what this project could mean for energy production in the future.
Onshore construction of the "robust and flexible" turbines will begin in 2016 and is expected to extend into the following year. Statoil anticipates final commissioning and deployment to take place sometime in 2017.
With Hywind getting the go-ahead to set up shop off Scotland's shores, we'll get to witness the next wave of wind farm technology — one that may revolutionize how we produce electricity across the globe. Although wind energy has been met with resistance at times, we're excited by Statoil's progress and what the future holds.
What are your thoughts on wind energy?
—Megan Winkler
Megan Winkler is an author, historian, Neurosculpting® meditation coach, certified nutritional consultant and DIY diva. When she's not writing or teaching a class, Megan can be found in the water, on a yoga mat, learning a new instrument or singing karaoke. Her passion for a healthy mind-body-spirit relationship motivates her to explore all the natural world has to offer.
Sources:
http://www.ewea.org/publications/reports/deep-water
http://www.boem.gov/renewable-energy-program/renewable-energy-guide/offshore-wind-energy.aspx
http://www.statoil.com/en/TechnologyInnovation/NewEnergy/RenewablePowerProduction/Offshore/HywindScotland/Pages/default.aspx?redirectShortUrl=http%3a%2f%2fwww.statoil.com%2fHywindScotland
http://www.scotsman.com/news/environment/floating-wind-farm-to-be-located-off-scottish-coast-1-3200163
http://www.capewind.org